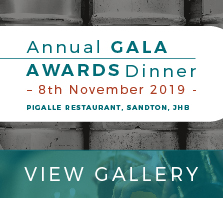 News
This year's Worthogs Summer Festival was a wonderful displ ...
Five of the current young members travelled out to Copp ...
Home
What can the Institute offer?
Internationally recognised examinations
are as follows.
Fundamentals of Brewing and Packaging
General Certificate in Brewing (GCB)*
General Certificate in Packaging (GCP)*
General Certificate in Distilling (GCDi)*
Diploma in Brewing (Dipl.Brew)*
Diploma in Beverage Packaging
Diploma in Distilling (Dipl.Distil)*
Master Brewer (M.Brew)
*Externally Accredited by City & Guilds
There is the John S Ford Award for outstanding candidates in the Associate examinations; winners are encouraged to spend their prize money on the study of brewing methods and developments overseas.
IBD AFRICA SECTION ANNUAL DINNER
When: 8 November 2019
Venue: Pigalle Restaurant,Michelangelo Towers, Sandton
Contact Details
Institute of Brewing and Distilling – Africa Section
P.O. Box 899
Magaliesview
JHB
Secretary: Alastair Kennedy for all enquiries
Email: ajlkennedy@icon.co.za
IBD UK Website

For all details on what the IBD offers members including the examinations and training please access the IBD UK Website –
www.ibd.org.uk