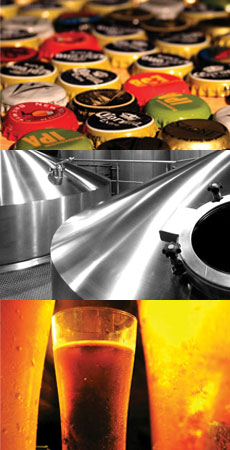 When drinking beer with a group in Peru, one person buys a bottle, pours a glass, passes the bottle on to the next person, drinks it, pours the dregs on the floor, then passes the glass to the next person, who repeats the process. The last person to get a drink from the bottle usually buys the next bottle. Sometimes shenanigans result as some try their best to avoid taking the last drink!

Events
3 March, 2013 to 8 March, 2013
3 March, 2013 to 8 March, 2013
News
This year's Worthogs Summer Festival was a wonderful displ ...
Five of the current young members travelled out to Copp ...
Home
AGM 2014
Tuesday:8th April
16:00 – 17:00
Platinum Board Room
World Of Learning
Kyalami, RSA
ALL Welcome!
Contact Details
Institute of Brewing and Distilling – Africa Section
P.O. Box 899
Magaliesview
JHB
Contact : Natasha for Admin Support
E-mail: admin@ibdafrica.co.za

Secretary: Alastair Kennedy