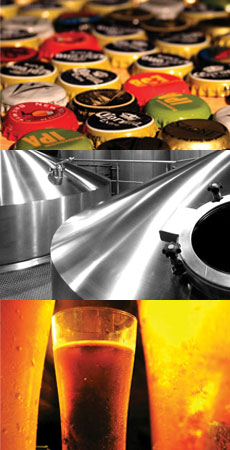 The McMurdo Research Station in Antarctica has three bars, although only one, Gallagher's Pub, serves beer year-round. In December, as new supplies come in, old or spoiled beer is destroyed by driving nails into the cans. There are competitions to see who is the best nail-driver!

Events
3 March, 2013 to 8 March, 2013
3 March, 2013 to 8 March, 2013
News
This year's Worthogs Summer Festival was a wonderful displ ...
Five of the current young members travelled out to Copp ...
Home
AGM 2014
Tuesday:8th April
16:00 – 17:00
Platinum Board Room
World Of Learning
Kyalami, RSA
ALL Welcome!
Contact Details
Institute of Brewing and Distilling – Africa Section
P.O. Box 899
Magaliesview
JHB
Contact : Natasha for Admin Support
E-mail: admin@ibdafrica.co.za

Secretary: Alastair Kennedy