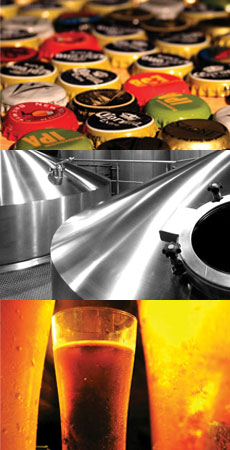 Beer dates back to at least 4,000 BC. The earliest Sumerian writings mention it. The earliest recorded recipe for brewing beer found so far is from the ancient Babylonians. It is thought that the drink arose independently in several locations during the switch from hunting and gathering to agricultural communities, as stored crops fermented naturally and produced alcohol.
NEWS
Worthogs Summer Festival
Date:
Friday, 18 May, 2012
This year's Worthogs Summer Festival was a wonderful display of a variety of beers from homebrewer's all around Gauteng province. Although attendance was slim from IBD Young Members we are hoping to build on this year's first appearance and hopefully return next year with greater numbers. The event is a fantastic opportunity to meet brewers within the craft industry and gain an appreciation for the variety of styles out there – looking forward to next year!
Brewery tour in development…news & invite to follow