Your Committee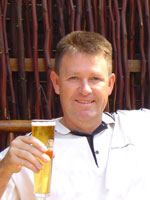 Ian Jones
Chairman
Ian has been in the brewing industry for 25 years from when he was a student at the British School of Malting and Brewing. After 9 years in the British Brewing industry with both Whitbread and Guinness, during which time he passed his Master Brewer qualification, he joined South African Breweries in Johannesburg in 1995 where he spent a very enjoyable 7 years before starting his own company specialising in Human Resource Development. Whilst relatively hopeless in both he enjoys road running and golf, and in his spare time from IBD matters runs his company, Global Beverage Solutions.
Global Beverage Solutions (Pty) Ltd
PO Box 1076
BUCCLEUCH
2066
South Africa
Telephone:
+27 82 780 7583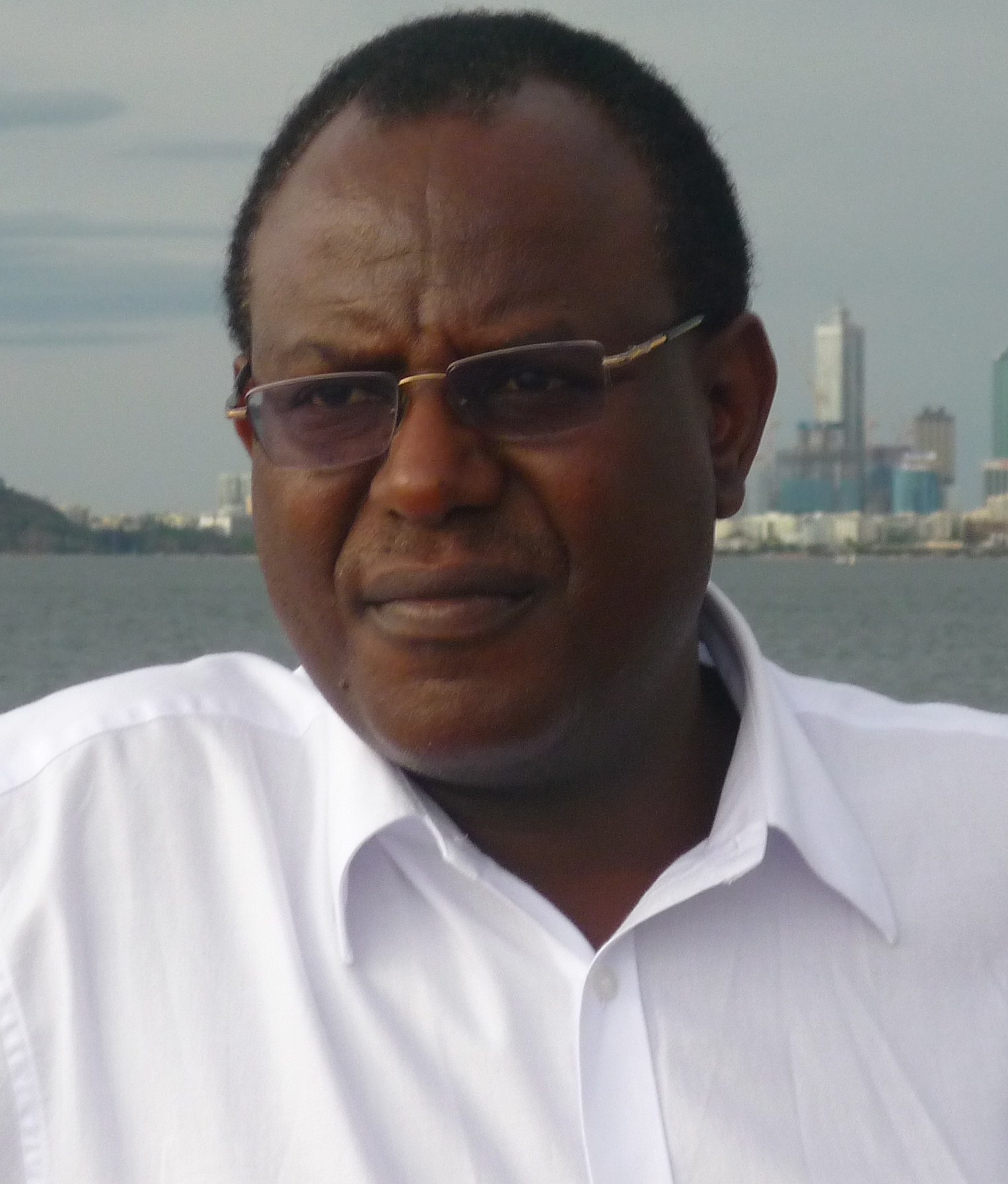 Peter Cege
Immediate Past Chairman
Born in Thika, Kenya and with a BSc. in Biochemistry from the University of Nairobi, Peter started his career as a Pesticide chemist at Kenya Agricultural Research Institute (KARI). He then proceeded to the Michigan State University in the US where he attained an MSc. in Analytical Chemistry and thereafter went back to work with KARI for 2 more years.
He joined the brewing industry in 1987 when he joined the then Kenya Breweries Limited (now known as East African Breweries Limited) as an Analytical Chemist in the Group laboratory where he worked for 4 years before training as a Shift brewer. He went on to gain his brewing qualifications at Heriot-Watt University in Edinburgh, Scotland. After 2 years on shift, Peter became a Project Brewer and was later promoted to Senior  Projects Brewer within the Technical Services Department of EABL. He was instrumental in the development of Citizen lager beer, a brand brewed from 100% barley. This innovation was globally acclaimed as it was a unique process, challenging and a breakthrough for the industry. EABL still hold the patent to this brewing technology.
After five years in projects, Peter moved  to the position of Brewing Manager at Tusker Brewery, where he played an active role in changing the shift system from 8hrs to 12hrs, thereby greatly reducing the overheads. He was then offered the post of Cost Improvement Manager where he led his team to realizing COGS of $20/hl down from $26/hl. It was during this time that the brewery first introduced Sorghum brewing. In 2006, Peter took over the role of the Head of Brewery and has held this post till mid this year. Under his leadership, the brewery has demonstrated improvements across the full range of operational measures, including modernization and expansion of the brewery from a capacity 3mHl to its current capacity of 6.0mHl.
Peter is currently the Technical Director East and South Africa hub and also holds the Pan Africa role of local raw material (LRM) programme director. The Technical Director role is on building and leading a thriving, highly capable technical function in the East Southern African Hub.  The LRM Programme Director will provide leadership on how we create a sustainable supply of local materials that optimize production capacity, maintains brand technical equity, creates value through brand innovation and COGs reduction while also enriching the communities in which we operate.
Peter has held many positions in IBD where he started as a member, and then he was appointed as the secretary in the East African section and then to the vice-chairman African section. As the incoming Chairman of the Africa section, he will host the next Brewing convention in Uganda, March 2011. Peter has been married to Emma for the last 29 years and has two kids, Hezekiah and Rosemary.
Email:
peter.cege@eabl.com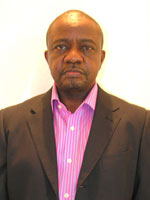 Greg Udeh
Vice Chairman
Third Party Operations Manager(Africa),Diageo Global Beer & Africa Supply
Chain. Has successfully worked for Diageo for over 20 years with experience
across the entire Supply Chain.
Became Nigeria's first Master Brewer in 1997. Also has an MBA from the
University of Benin.
Was Chairman of the IBD Africa Convention, Lagos in 2007, while representing
West Africa on the IBD Africa Committee. Very committed to the enhancement of learning and professionalism in Brewing and Distilling in Africa.
An amateur golfer and sports enthusiast. A passionate supporter of Liverpool
Football Club.
Married to my fantastic wife Ebele and four great children
Toby, Chidera, Noddy and Netty.
Email:
greg.udeh@diageo.com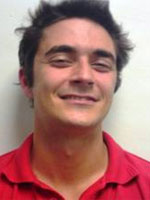 Robert Jacobson
Young Members Representative
Robert was educated at the University of Cape Town graduating with Bsc (Hons) in Biomedical Sciences.  In addition, he has completed a Post Graduate Diploma in Enterprise Management (PDEM), UCT. Robert began his brewing career fulfilling roles as Junior Brewing Assistant at both Paulaner Brauhaus and Boston Microbrewery (Cape Town) before joining SAB in 2011. He is currently completing his Brewing Technical Traineeship in Pretoria. An avid enthusiast of beer culture, an avid supporter of the Stormers!
Email:
robert.jacobson@za.sabmiller.com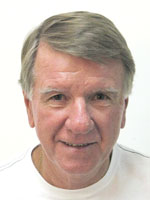 Brian Hirst
Suppliers Representative
Brian is an Industrial Chemist by training and has been involved in the brewing industry for 42 years in the supply and servicing of speciality chemicals. He has the Fundamentals of Brewing from the IBD as is the only IBD Africa Section member to have achieved this qualification so far…Brian now has General Certificate in Brewing behind his name!! He is also a founder member of the Charles Glass Society, a charitable organisation.
6 Trevennen Wood
13 Trevennen Road
Gillitts
Telephone:
+27 83 777 7016
Email:
brianhirst@intekom.co.za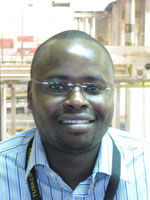 Richard Gathenya
East Africa Sub-Committee Chairman
Richard has a BSc in Mechanical Engineering from the University of Nairobi and a Post Graduate Diploma in Business Management from the Kenya Institute of Management as well as successfully completing hid Diploma in Brewing in 2007.
He has worked exclusively for East Africa Breweries Ltd., Tusker Brewery in Nairobi (part of the Diageo group), working predominantly in Packaging where he is now Packaging Manager.
Richard was elected Secretary General of the East Africa sub-committee in 2008 and chairperson in Jan 2011.
Email:
richard.gathenya@eabl.com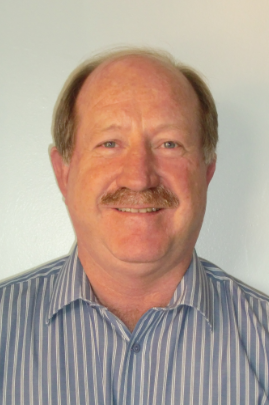 Malcolm du Toit
Intervarsity Beer Competition
Malcolm started out in the brewing industry over 30 years ago after completing a BSc in natural sciences. He has held various positions of Area manager, Technical Brewer and Brewing Manager in different breweries and a short stint in the Trade marketing. During this time he completed his Diploma in Brewing with the IBD and subsequently completed a Post Graduate Diploma in Brewing from Herriot Watt University and is also a Master Brewer with the IBD. Malcolm is currently a Brewing Consultant with SABMiller Africa and enjoys a good game of golf and fly fishing as a hobby.
Telephone:
+27 82 924 1535
Email:
malcolm.dutoit@sabmiller.com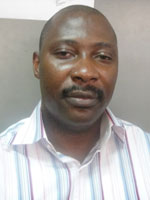 Chris Erhagbe
West Africa Sub-Committee Chairman
Erhagbe Chris Umole was born over 40 years ago. He holds a first and second degree in Biochemistry from the University of Benin and University of Jos both in Nigeria. He equally holds an MBA of the University of Benin. He started his brewing career in 1994 when he joined Guinness Nigeria PLC as a Trainee brewer.
He has been in Guinness Nigeria since then and has worked in Brewing, Quality, Environment, Regulatory affairs, Research and Development, Sales, Trade Quality, Continuous improvement and currently leads a cost reduction project in the same company. He is a master brewer of the IBD. He is married with 3 children and his interests are football, reading and watching movies.
Email:
Chris.Erhagbe@Diageo.com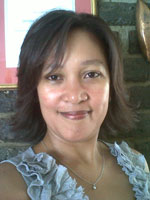 Georgia Bihl-Kirkwood
Obtained MSc in Microbiology at Stellenbosch University. Started working as a senior analyst at head office Laboratory in SAB, completed Brewing traineeship, then worked as Brewing Team Leader for 3 Years, then Cellars manager for 3 years, then Brand Brewer for 2 years in SAB. I left SAB in 2008 to join Heineken as Technological Controller who oversee's the Laboratory and Production Quality. Currently in the same position.
Email:
georgia.bihlkirkwood@heineken.com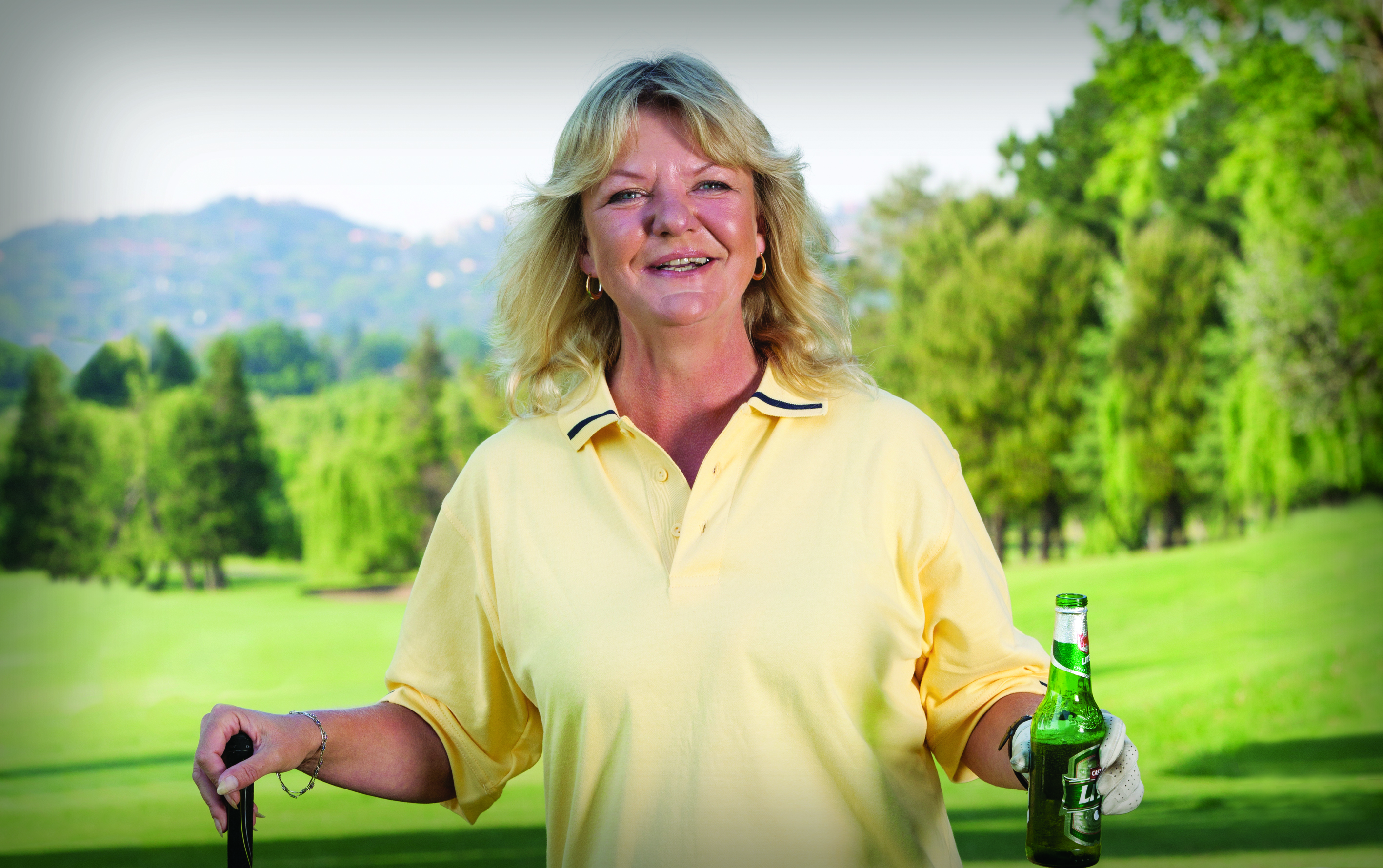 Kate Jones
African Beer Awards
Kate qualified with a BSc Hons from the University of Salford and then spent several years in the British Brewing industry with Bass Brewing, Burton, Shepherd Neame and the Isle of Man Breweries. She finished her British career with as Regional Production Manager for the Firkin Breweries before moving to South African Breweries in South Africa in 2004 where she has spent her time in Trade Brewing. Kate is a qualified Master Brewer and somewhere along the line became a mean golfer.
Chamdor Brewery
Gauteng, South Africa
Telephone:
+27 82 921 7371
Email:
kate.jones@za.sabmiller.com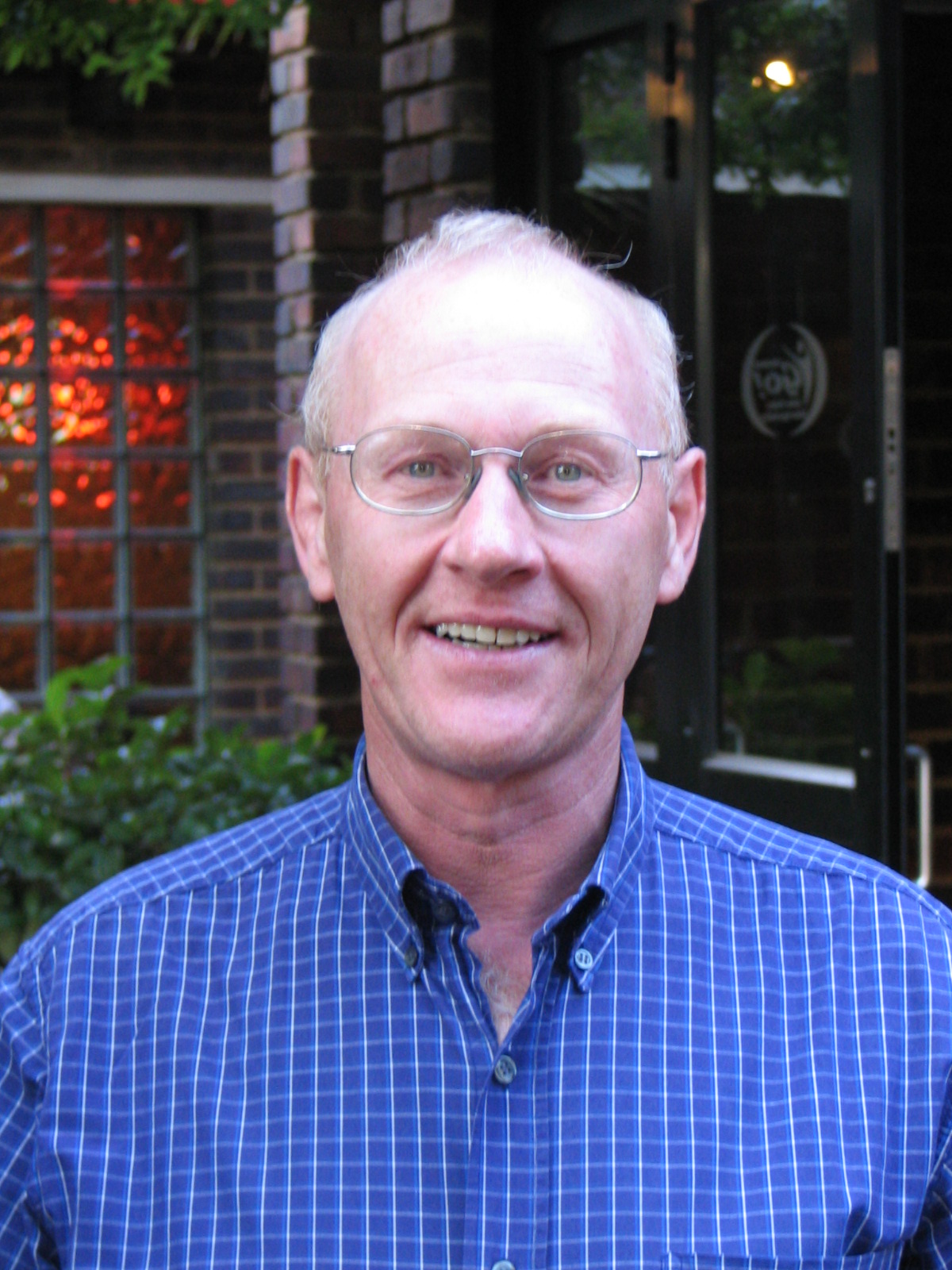 Alastair Kennedy
Secretary & Treasurer
Alastair Kennedy has a First Class Honours Degree (B.Sc.) in Biochemistry fromHeriotWattUniversity,Edinburghand has the Master Brewer qualification (with Honours) from theInstituteofBrewing. With a total of 37 years experience in the brewing industry, Alastair has spent 22 years in the UK with Allied Breweries (latterly Carlsberg–Tetley) and 15 years with SAB Ltd / SABMiller.
Allied Breweries operated 8 breweries and 2 maltings in the UK and in Holland and Alastair held a number of line management positions in 3 different breweries ,which included Brewing Manager, Technical Manager (Brewery & Trade), Business Improvement Executive and Production Director. He also held a number of corporate roles, which included Group Technical Advisor, Group Quality Assurance Manager, and Group Operations Planning Executive. Alastair was also a Non-Executive Director of Carlsberg-Tetley Maltings.
During his time with SAB Ltd he has held the following divisional roles, Senior Brewing Consultant, Technical Services Manager, Strategic Consultant – Raw Materials, Senior Brewmaster and Chief Brewer. Subject areas where Alastair has a detailed knowledge include brewing standards development (materials, process and packaged product), extract / beer loss management, draught beer packaging, draught dispense and product tasting.
Alastair joined SABMiller Group Technical in 2005 and currently holds the position of Head of Technical Stewardship.
Alastair is also a Fellow of the Institute of Brewing & Distilling and held the position of President of the Institute of Brewing & Distilling during 2010/11.
In his spare time, Alastair is a keen golfer playing each weekend. He also has an interest in Classic Cars and has restored a 1964 Triumph TR4 and has just purchased a 1960 Mark 1 Austin Healey 3000 for restoration!
Telephone:
+27 82 924 2165
Email:
Alastair.Kennedy@za.sabmiller.com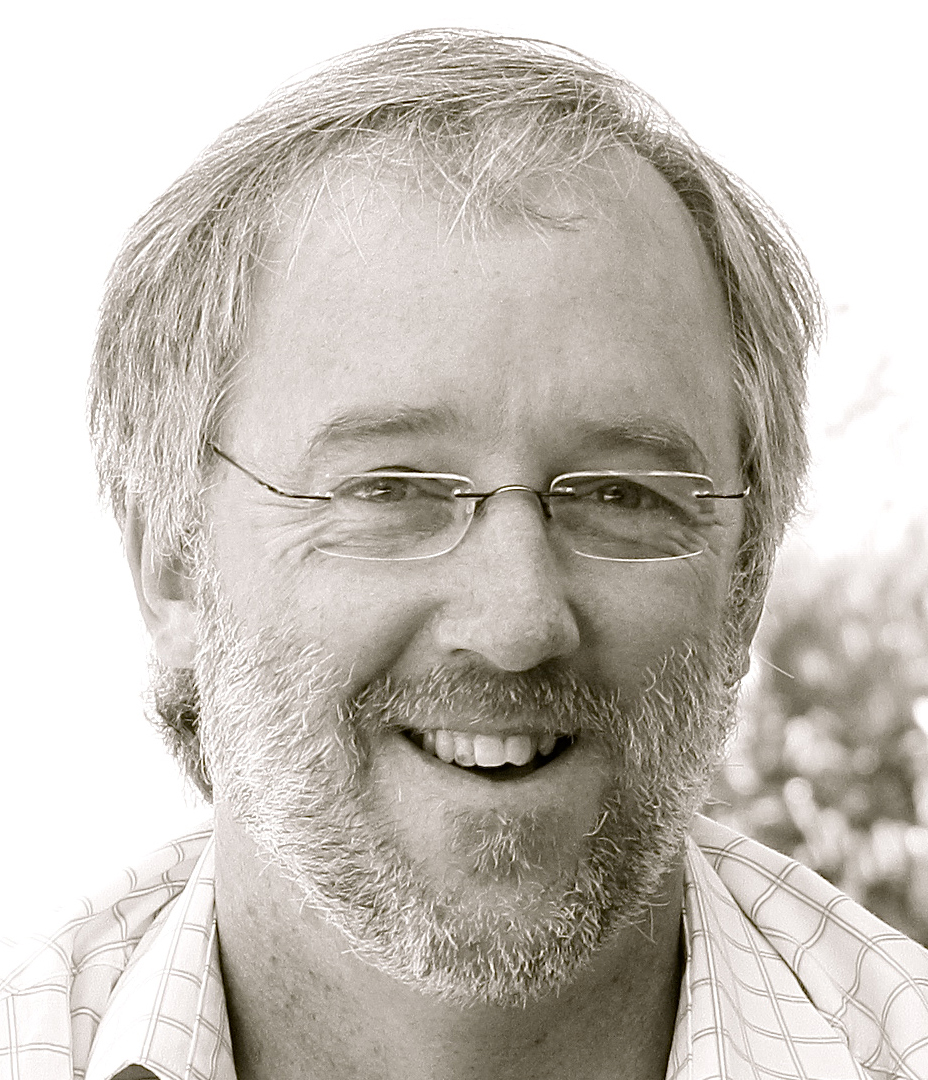 Clive Belcher
Training & Development
Clive lives in Cape Town, South Africa with his wife and two children. He is passionate about learning and development, cooking, mountains, mountain bike riding and photography!
Before he discovered a real life, he was a process engineer, design engineer, production manager and training and development consultant in various global FMCG companies including Unilever and SABMiller. He is currently a director at Global Beverage Solutions which provides customised and off the shelf learning and development solutions to the beverage industry.
He studied chemical engineering at University of Natal (SA) and engineering management at Warwick University (UK). He is also a 6 Sigma Black Belt and a qualified chef.
Telephone:
+27 82 850 0452