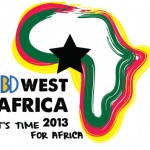 Website: IBD Ghana Convention 2013
The IBD Africa section is delighted to invite the Brewing and Distilling world to the 14th biennial convention in Accra. This will be held at the Moëvenpick Ambassador Hotel Accra from Sunday 03rd March through to Thursday 07th March 2013. Set on sixteen acres of landscaped gardens, this hotel is ideally situated for both business and leisure and is a truly world class hotel.
The African beer and spirits market is seeing unprecedented growth – the volume of beer sold on the continent increased by an estimated 8% last year, compared to just 2.5% globally. Not only is Africa experiencing high growth in sales, it is also on fire with innovation – new brands, novel raw materials and new, expanding markets. With industry analysts seeing emerging markets leading future demand, we have themed our conference 'It's Time for Africa'.
The Africa convention really is the place to be for Brewers, Distillers and Suppliers to meet and debate the fresh ideas, products and markets the continent has to offer.
The Technical Committee is pulling together a lively and stimulating programme that will take in the following subjects:
Learning and development
Raw materials and their usage
Sustainable development
Novel processes and brands
New production facilities
New technology or scientific development
The context of doing business in Africa
We have continued with the practice that we have adopted at previous conventions of inviting speakers from outside the brewing and distilling industries, thus opening up debate to a broader range of ideas. Additionally we hope to announce some high-powered and inspirational Keynote Speakers very soon.
One of the most exciting innovations by the IBD Africa Committee this year has been the launch of the very first ever African Beer Awards, where beers brewed on the continent will be judged against each other to see which is best in class as well as the Champion Beer.
As always there are exhibition and sponsorship opportunities and the Convention Committee is committed to offering maximum exposure to all our colleagues from the trade and associated industries.
The convention committee has chosen a wonderful location in vibrant West Africa with much to keep delegates and partners active – papers, discussions, exhibition and numerous leisure activities. As Convention Chairman I would like to cordially invite the whole brewing and distilling industry to our 14th convention. It really is 'Time for Africa', so come and be part of the experience.
Ian Jones
Chairman